Nice phot owith Sallies
LAS VEGAS — Former Alaska governor Sarah Palin met fans at the annual Shooting, Hunting and Outdoor Trade Show in Las Vegas, ahead of a planned side trip to serve wild boar chili to homeless people.
The Sportsman Channel says the 2008 vice presidential candidate and host of the network's "Amazing America with Sarah Palin" would host a Hunt.Fish.Feed event Thursday at the Salvation Army in downtown Las Vegas.
Volunteer Las Vegas police officers and Nellis Air Force Base personnel also are scheduled to help serve dinner to up to 1,000 people from U.S. Vets, Catholic Charities and Shade Tree shelters.
Palin also was due to take part in the annual Golden Moose Awards at the Venetian resort.
The SHOT show is at the Sands Expo Center on the Las Vegas Strip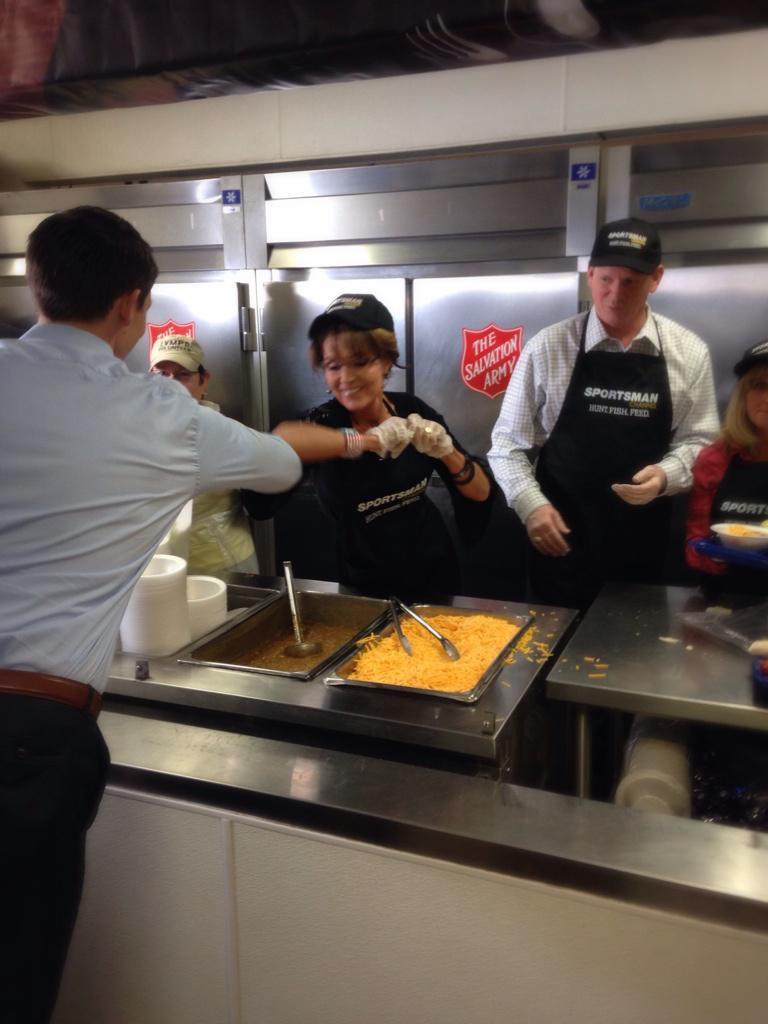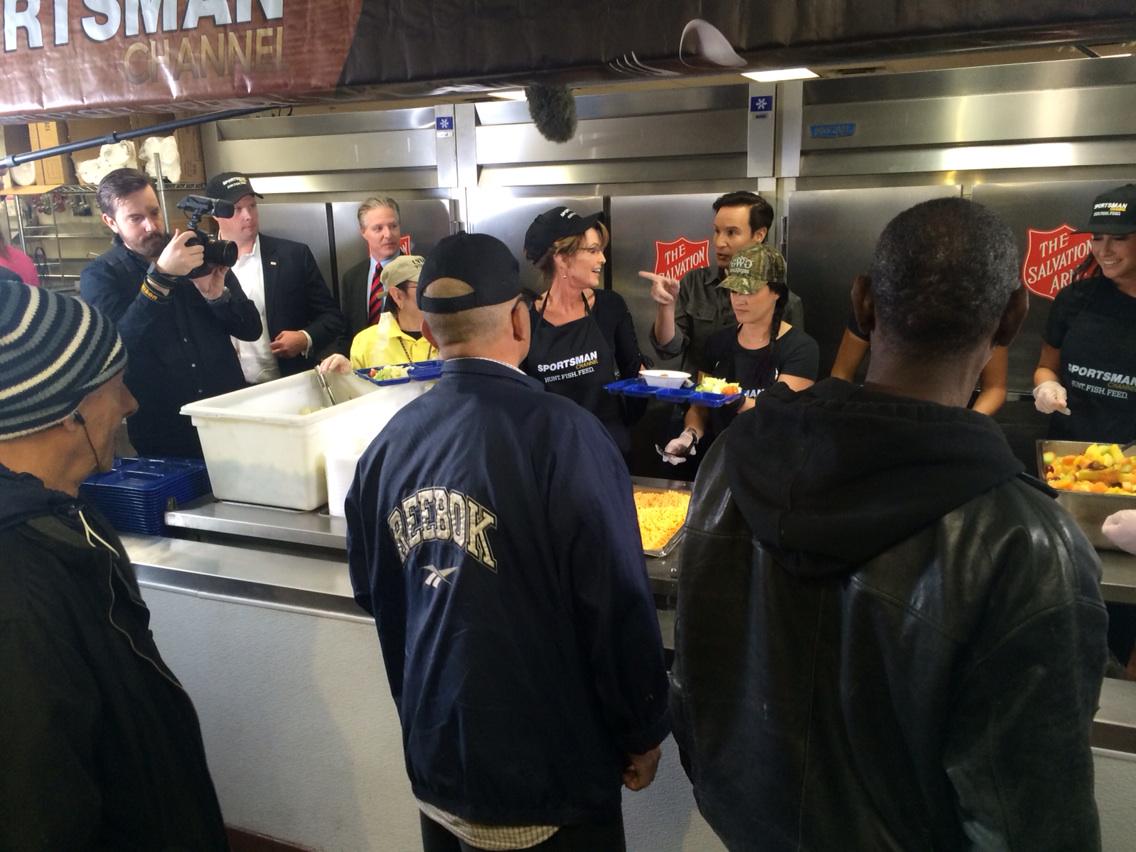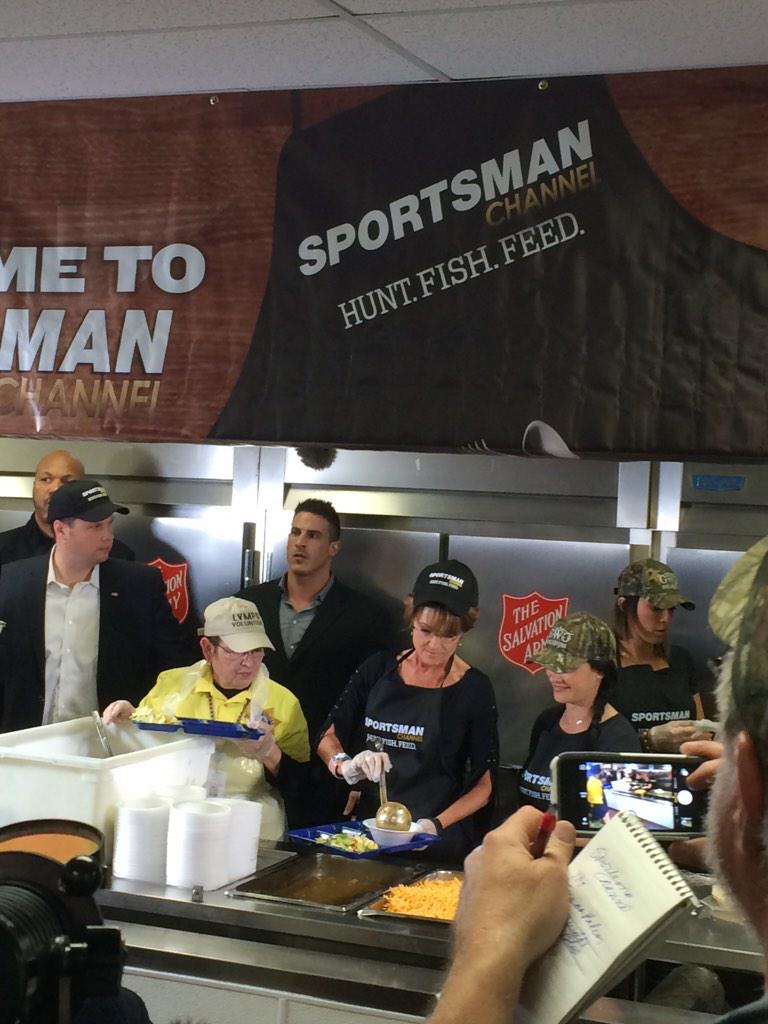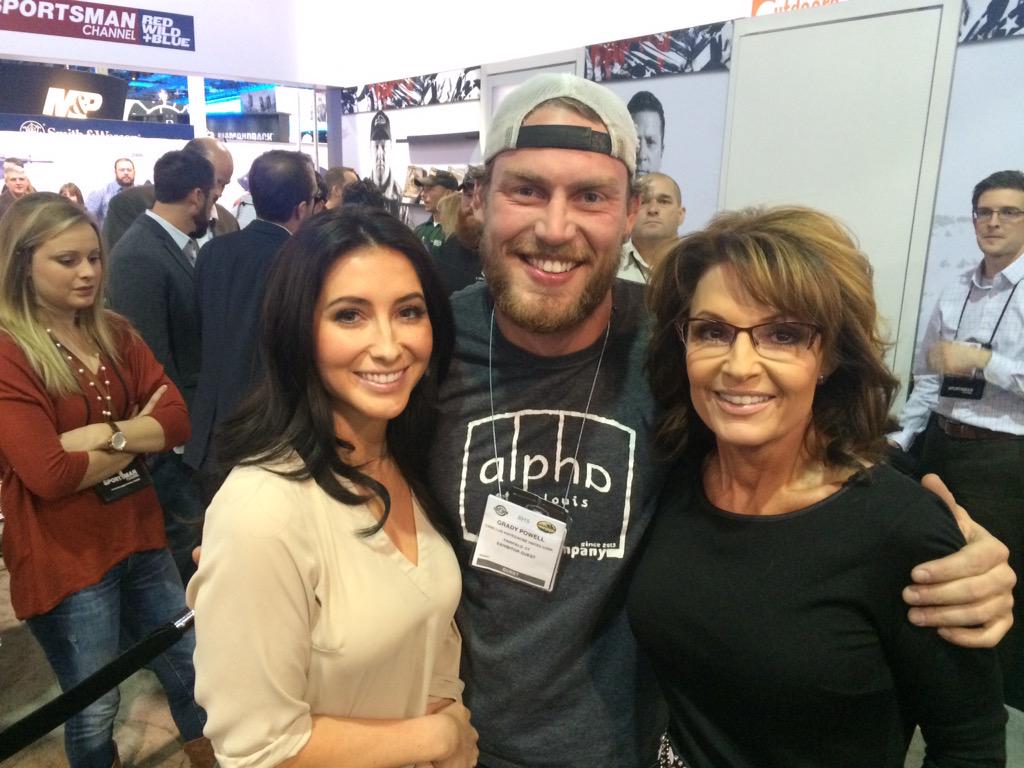 "Ran into some old and cherished friends
@

BristolsBlog
and
@
SarahPalinUSA
while perusing
#

SHOTShow
miss you ladies!"


Read more: http://www.fox5vegas.com/story/27895591/sarah-palin-due-for-appearance-in-las-vegas-on-thursday#ixzz3PaS0Q9g5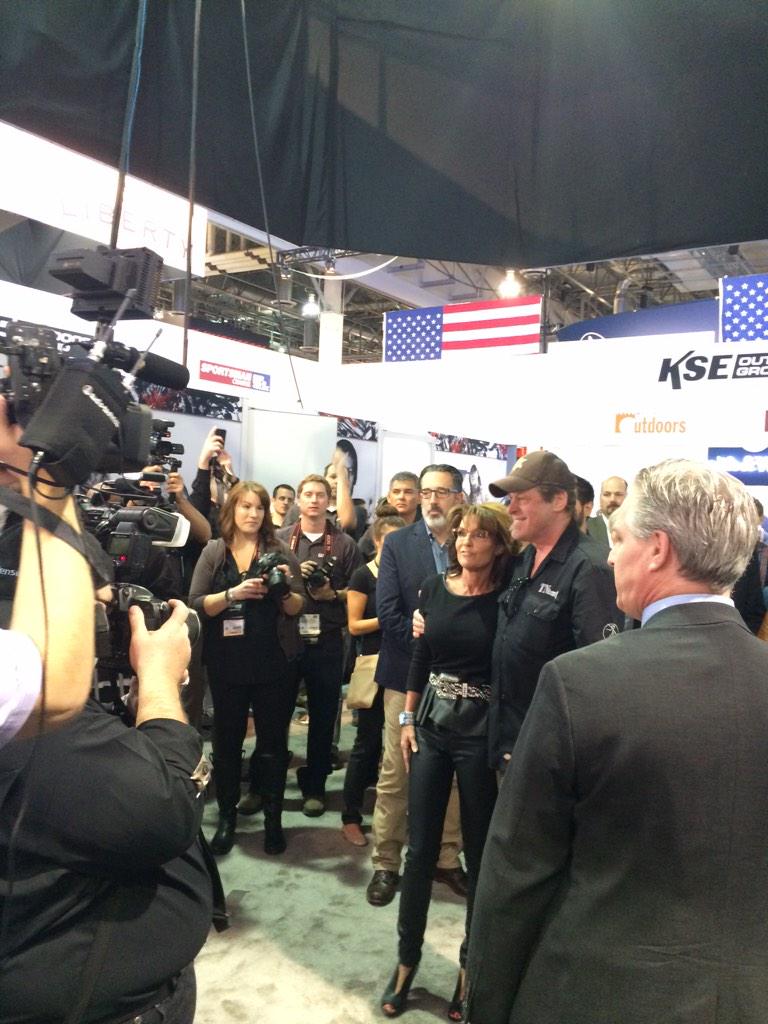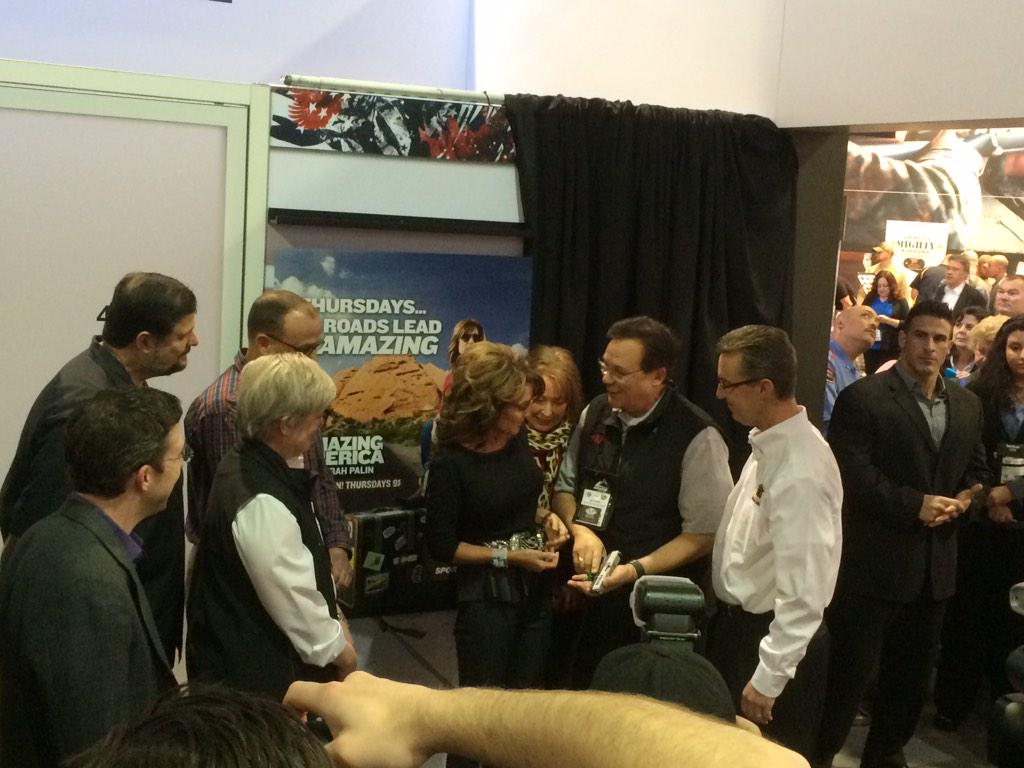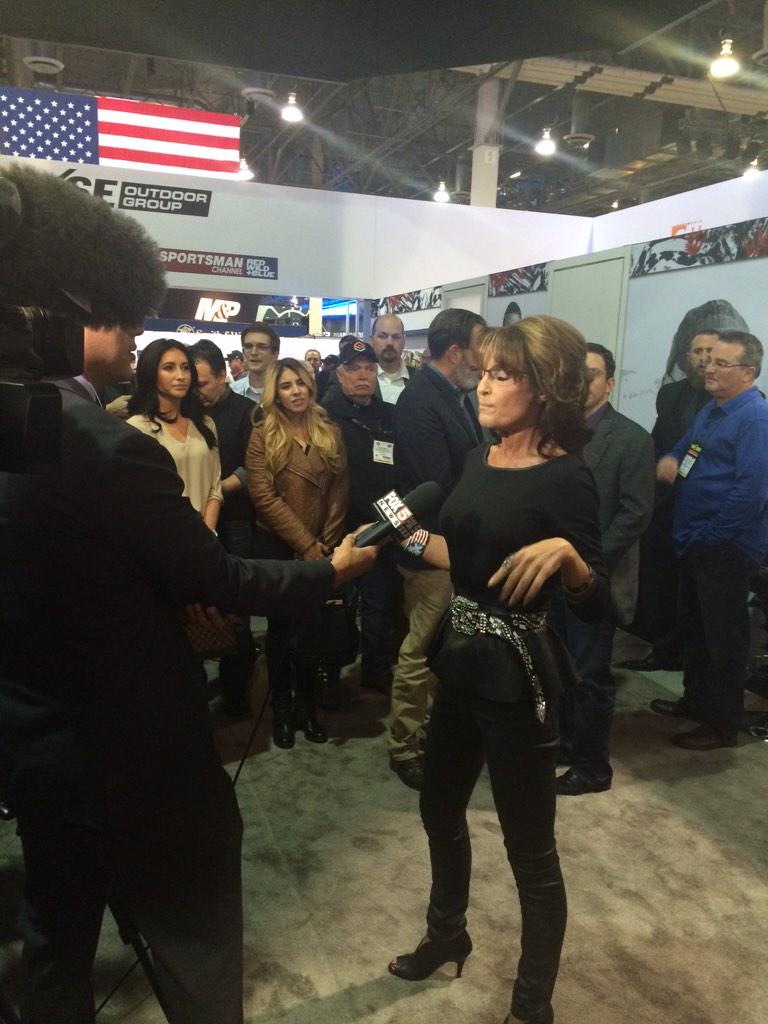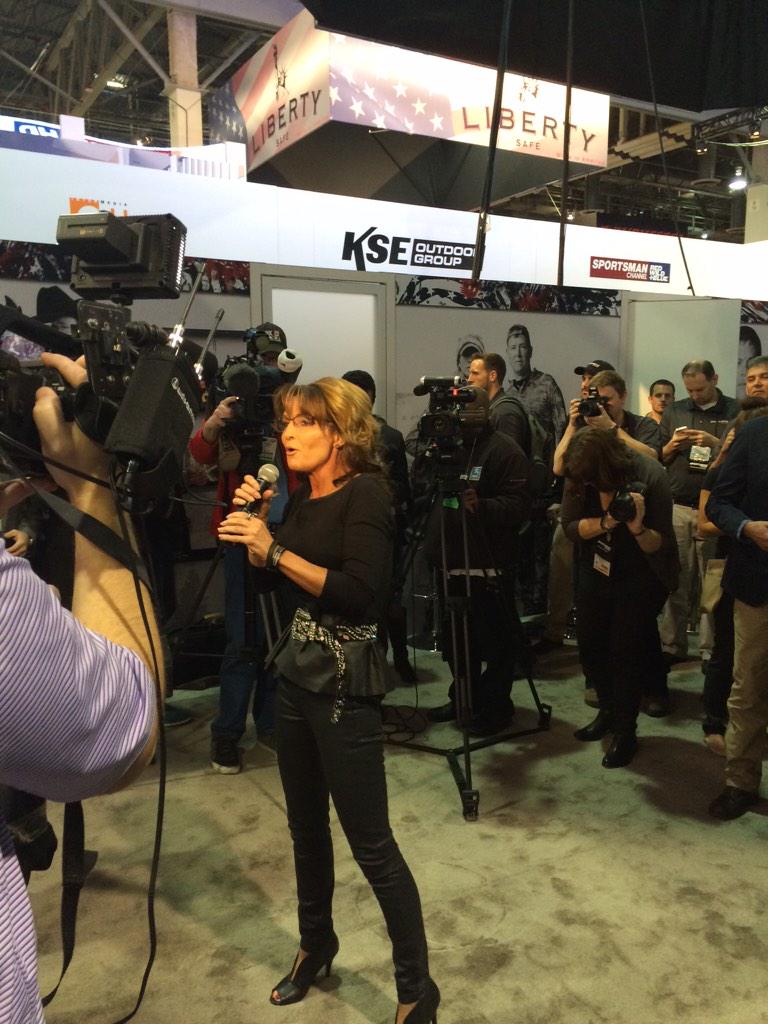 THE BLAZE;
Sarah Palin on New GOP Majority: 'It's Not Just the New England Patriots Who Are Dealing with Deflated Balls'