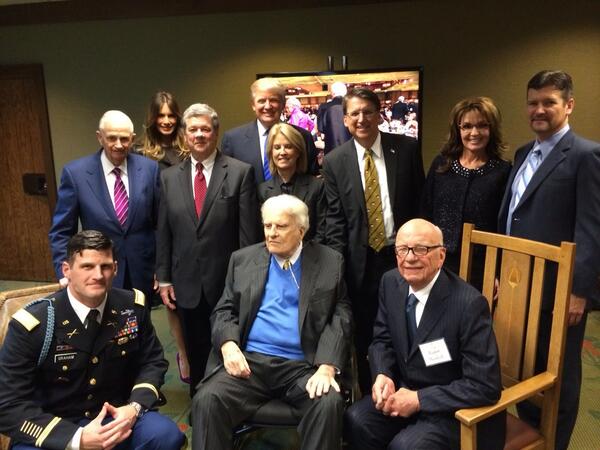 Scene inside Grove Park Inn ballroom for Billy Graham's birthday party.
#
avlgraham
pic.twitter.com/YO8GEJv1DH
Sarah Palin
, Ricky Scaggs and The Donald Trump talk at Billy Graham's 95th birthday party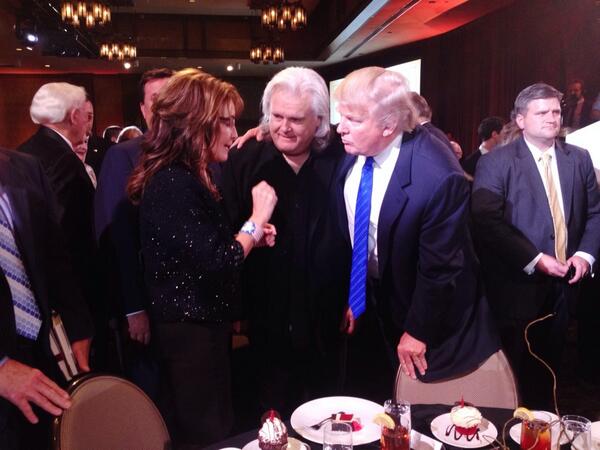 What an inspiring night of celebration for a man who has given so much to so many! Be sure to tune into FOX News tonight at 10pm ET to witness a presentation of the most important news any of us will ever hear. It's "My Hope America" with Billy Graham. It's the positive reminder that the answers our world needs are at the foot of the cross. Happy Birthday, Reverend Billy Graham.
This image put out by lib's works for me LOL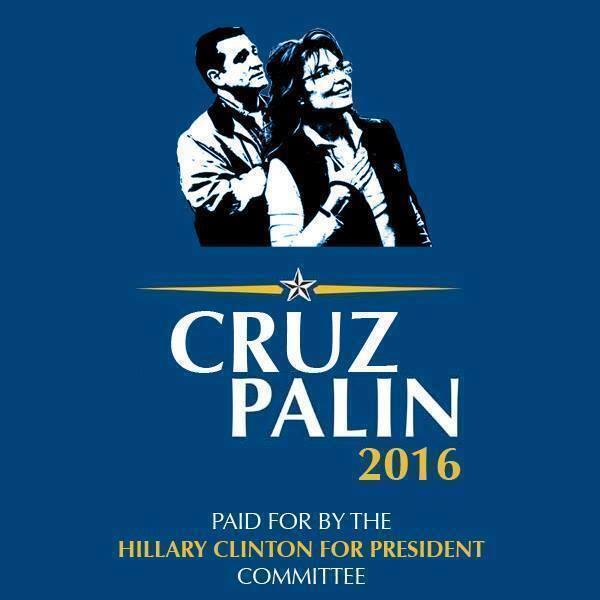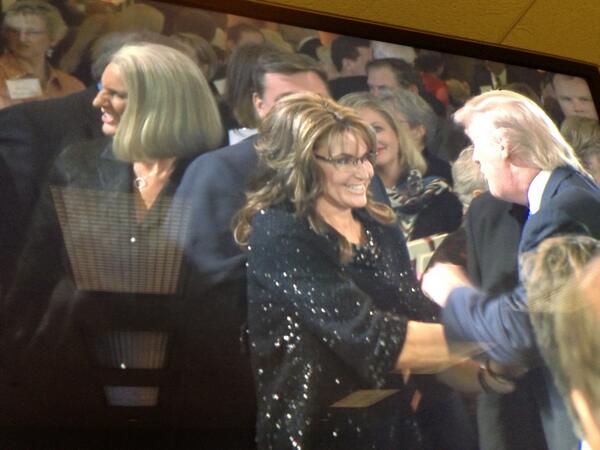 Sarah Palin
says Happy Birthday Billy Graham; we love you and respect you
Sarah Palin

says

Billy Graham

is 95 years young. She says he will hear the words "well done my good and faithful servant..."

#

avlgraham

Sarah Palin says Billy Graham needs to stick around for next great awakening. It's time, Palin says, for that great awakening
Sarah Palin says she doesn't know if she would be standing without Billy Graham.Says mom transformed by him.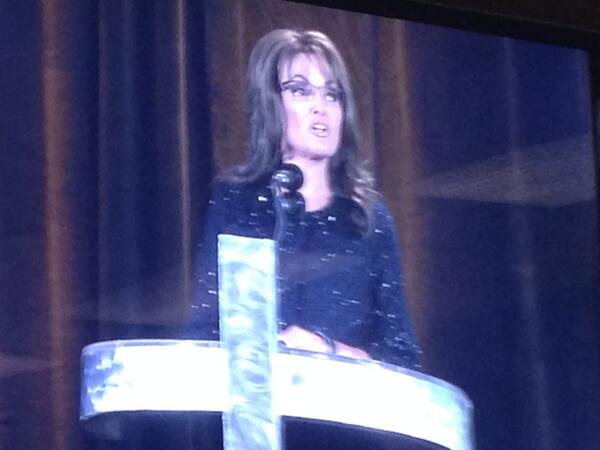 Sarah Palin says she wouldn't know where she would be without Billy Graham. She says her mom tuned into Graham crusades in the '70s.

Sarah Palin

says being able to honor Rev.

Billy Graham

is the most humbling opportunity she has had in her life.

#

billygraham95
Hide photo
Former Alaska governor
Sarah Palin
talks at
Billy Graham
's 95th birthday party.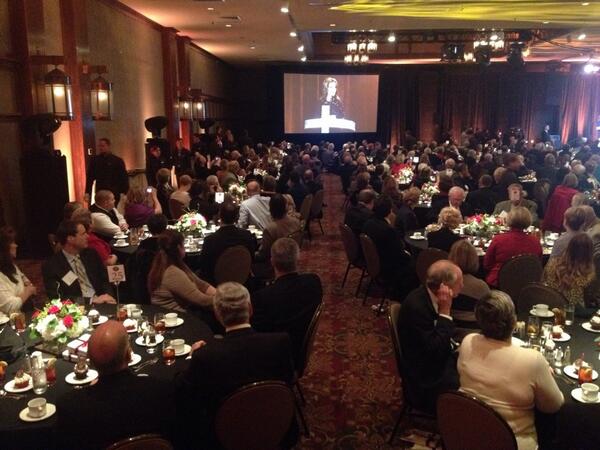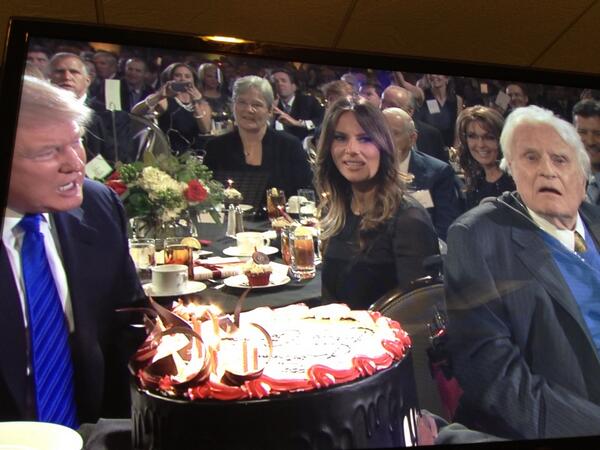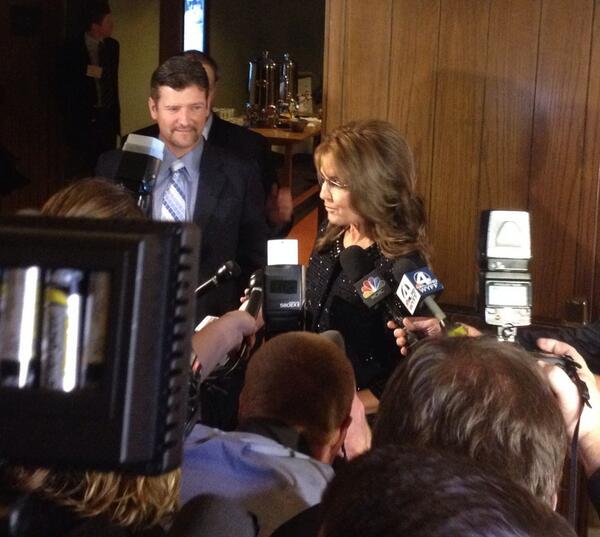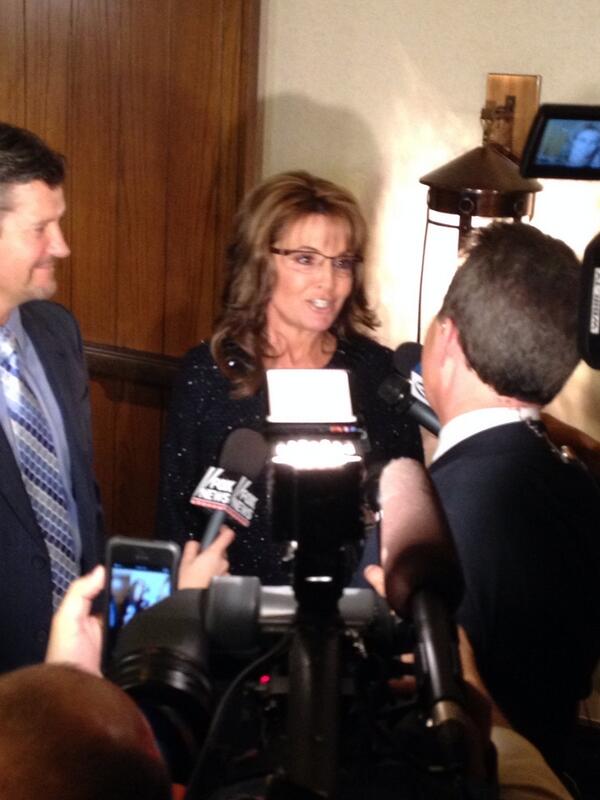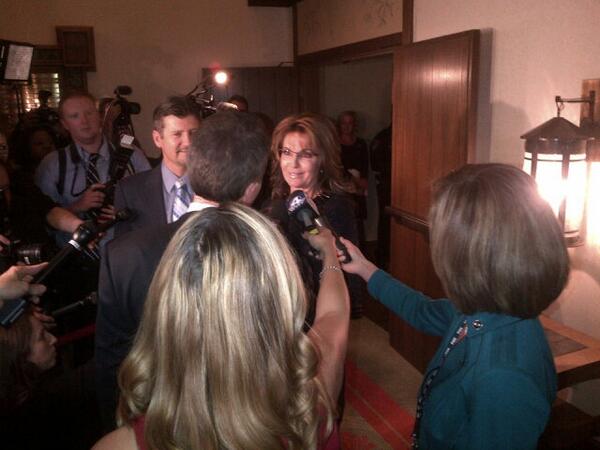 HERE'S A BEHIND THE SCENES REPORT
FROM LOCAL TV WYFF
link