CBS below NBC above
************************************************
Yahoo link is
HERE
*********************************
Powerline

LINK

has a great series of images like this one
Hundreds of US military veterans gathered on the Capitol Mall in Washington, DC to demand that the country's war memorials are reopened.
The memorials have been temporarily closed as a result of the government shutdown.
The veterans were joined by several prominent speakers, including the Republican Senator from Texas, Ted Cruz, as well as former Republican vice-presidential candidate Sarah Palin.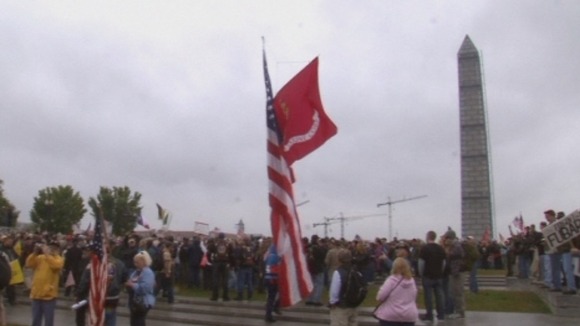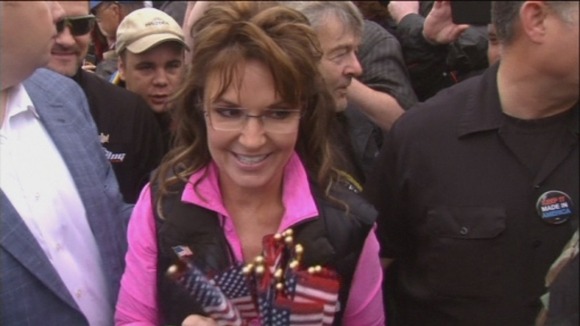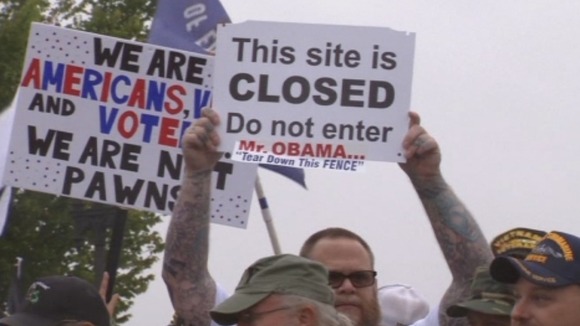 Twitchy has an excellent report with photo's:
AT THIS LINK
*****************************************************************
Shaw's Blog has this video report:
INDIE GENIUS HAS THIS REPORT:
Ted Cruz & Sarah Palin On Hand To Storm World War II Memorial Barricades
Thousands of people converged on the World War II Memorial on the National Mall on Sunday morning and tore down the barricades blocking it off, protesting the closure of the memorial during the federal government shutdown.
Beginning at about 9:30 a.m., Sens. Mike Lee, R-Utah, and Ted Cruz, R-Texas, as well as former Alaska Gov. Sarah Palin, were among the luminaries in a crowd that chanted "Tear down these walls!" and sang "God Bless America" as well as other patriotic songs as they entered the memorial, which has been closed since the government shutdown that began Oct. 1.
Tractor-trailers headed down 17th Street toward the Mall, blaring their horns. The Metropolitan Police Department blocked off the street, prompting the crowd to head up the street, shouting at the police to move their vehicles.
Palin said that closing the memorials was disgraceful, and that President Obama "could be here today, saying 'Yes, we can tear down these barricades."
Cruz said that President Obama was using veterans as political pawns in the shutdown. Lee shouted, "The sons and daughters of the United States of America are meant to live in liberty."
By 11 a.m., the group had headed back to the memorial, and dozens congregated around World War II veterans, shaking their hands and thanking them for their service.
Later in the morning, veteran Mike Lauriente was accepting handshakes from demonstrators. He served in Sicily and French Morocco, and declared the memorial, which he was seeing for the first time, beautiful. "The spirit that I see here is overwhelming."